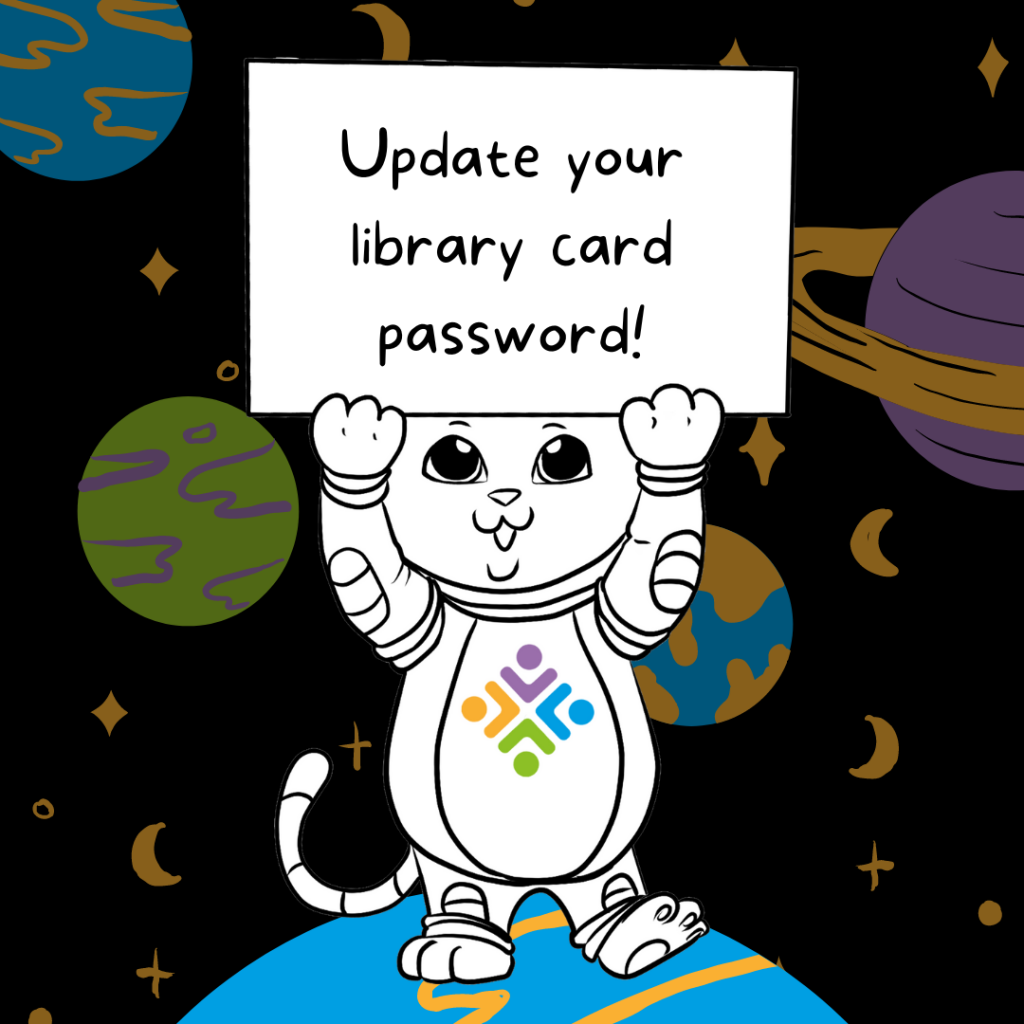 Library Card PIN Update
Update your library card password. Library card PINs must be replaced with secure passwords. To update your library card password, visit: https://starcat.stls.org/. Follow the "Reset Your Password" instructions on the homepage. Use your new password in the Libby app when prompted. Check out the "Password Help" button at the left to learn more and get started. 
Contact the library if you need assistance.