Do you want to learn to draw, but aren't sure where to start? This class will help you overcome your fear of the blank page and help you draw the way you always wished you could.
Let us know if you plan on coming!
This project is made possible with funds from the Decentralization Program, a regrant program of the New York Council on the Arts with the support of Governor Andrew M. Cuomo and the New York State Legislature and administered by Tri-County Arts Council, and by the Friends of the Library!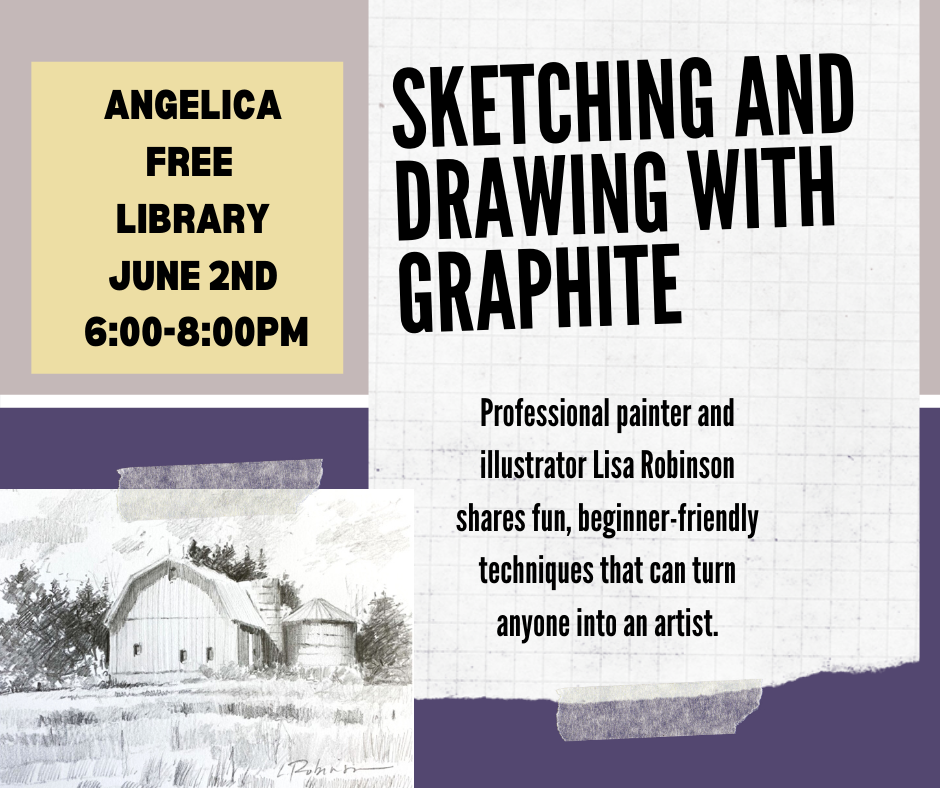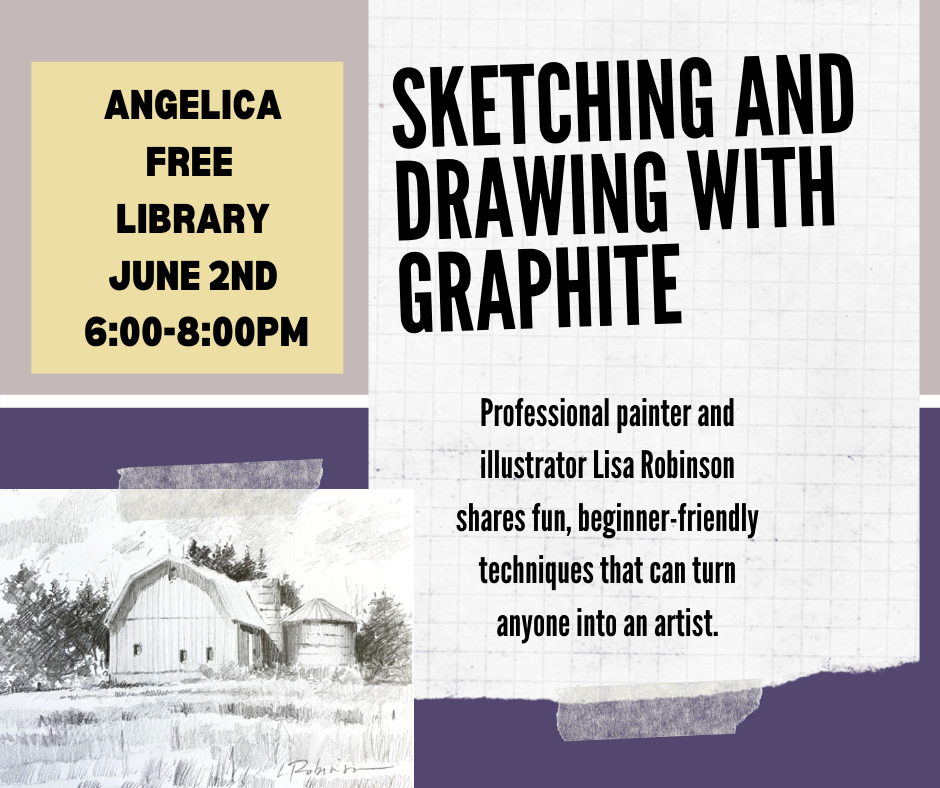 Sketching and Drawing with Graphite